NIHR Maudsley BRC researchers lead first study of psilocybin in adults with autism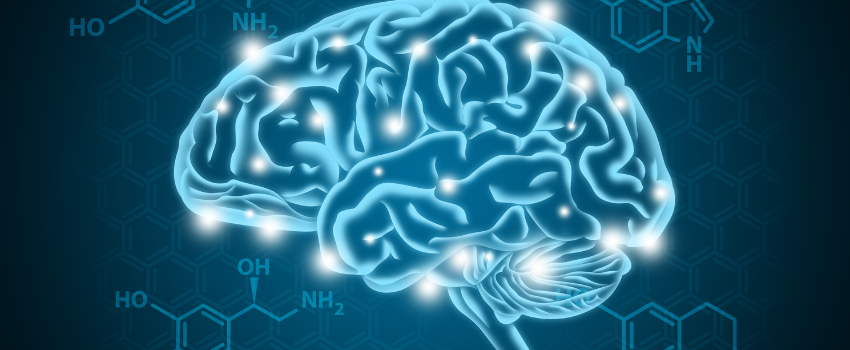 Researchers from King's College London and South London and Maudsley NHS Foundation Trust will be leading the first ever study of psilocybin in adults with autism spectrum disorder (ASD).
The study has been conceived and developed independently by the researchers and will take place at the Institute of Psychiatry, Psychology & Neuroscience (IoPPN) at King's College London. It is funded by COMPASS Pathways and co-sponsored by King's IoPPN and South London and Maudsley NHS Foundation Trust.
The aim of the research is to explore how specific brain pathways involving the chemical serotonin may work in adults with ASD. Serotonin is involved in many of the body's functions including mood, sleeping patterns, appetite and socialization and previous research has shown a connection between this brain chemical and ASD.
Investigating role of serotonin
The study will investigate whether there is a difference in the functions performed by serotonin brain networks in healthy adults with and without ASD. Psilocybin is known to stimulate serotonin receptors and researchers will examine how the serotonin system is modulated by COMP360 psilocybin by using a range of imaging techniques and behavioural tasks.
The study will enrol 70 healthy adult participants, including 40 people with ASD and 30 without ASD. Participants will have three study visits, where they will receive a single low oral dose of either COMP360 psilocybin, 5mg COMP360 psilocybin, or a placebo. Brain activity will then be measured using MRI and EEG including during sensory processing. Each visit will be separated by at least one week, with all participants having one of each dose by the end of the study.
Grainne McAlonan, Professor of Translational Neuroscience at King's IoPPN is leading the research with the support of Tobias Whelan, PhD student at King's IoPPN and Research Scientist at COMPASS Pathways. Key investigators at King's IoPPN are Professor Declan Murphy, and Dr Nicolaas Puts. Professor Sir Simon Baron-Cohen and Dr Carrie Allison at the Autism Research Centre at the University of Cambridge are collaborators and external advisors.
Developing more tailored choices
Professor Grainne McAlonan, King's IoPPN, and theme lead for Child and Neurodevelopmental Disorders at National Institute for Health and Care Research (NIHR) Maudsley Biomedical Research Centre, said:
"I am delighted that COMPASS Pathways is supporting our investigations into the brain science of neurodiversity. Our long-term goal is to provide more and better tailored choices for people with autism and related conditions. But before embarking on clinical trials, we need to really understand brain mechanisms in autism."
Professor McAlonan has previously led other studies in ASD at King's IoPPN. Klara, a participant on an earlier study, said:
"My son and I both have autism, and this can be challenging at times. I'm pleased that researchers are looking into what makes an autistic brain different from a neurotypical one. It gives me hope that in the future, we might uncover new ways to support people and families who may need help, and that society becomes more accepting of people who are neurodiverse."
Dr Guy Goodwin, Chief Medical Officer, COMPASS Pathways, said:
"We are pleased to fund this innovative research, the first of its kind using psilocybin in adults with ASD. We hope that this study improves understanding of how the serotonin system is involved in autism. ASD is different for everyone who has it, but for those who experience challenges, this research may be the first step in finding new options."
Based on a press release issued by COMPASS Pathways.  
Tags:
South London and Maudsley NHS Foundation Trust - Child & Neurodevelopmental disorders -
By
NIHR Maudsley BRC
at 9 May 2022, 13:04 PM
Back to Blog List