Published June 2023
On this page you can find out more about important work and recent outcomes by the Clinical Record Interactive Search (CRIS) Team and CRIS Researchers from 2022/23. 
The Clinical Informatics Service
The new Clinical Informatics Service is an innovative data-driven approach to improving patient care. It uses many of the tools and techniques developed by CRIS over the years, to generate rich healthcare intelligence at both population and patient level.
Over the past year the VIEWER platform (Visualisation & Interaction with Electronic Records) has been made available to frontline clinicians and teams across the Trust, providing detailed clinical summaries for individual patients and pathways .
DATAMIND
The CRIS Team are collaborators in DATAMIND - the Health Data Research Hub for Mental Health funded by the Medical Research Council (MRC) for Health Data Research (HDR) UK.
The Hub is led by researchers from King's College London and Swansea University and will improve the discoverability and usability of diverse data sources for research to help improve the lives of people with mental health problems.
Lambeth DataNet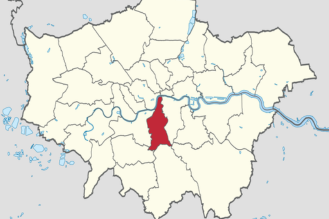 Over the past year, there have been several important publications coming out of the data linkage between CRIS and GP data from the London Borough of Lambeth, known as Lambeth Data Net (LDN), including:
Patterns of unplanned hospital admissions among people with dementia
In 2022, CRIS researchers in collaboration with colleagues at the Cicely Saunders Institute of Palliative Care, published an academic paper which used CRIS data linked to Hospital Episode Statistics (HES) to describe patterns of unplanned hospital admissions in people with dementia. This paper was published in the Oxford University Press journal: Age & Ageing and is also contributing to the EMBED-care project led by Professor Catherine Evans.
The team, led by Emel Yorganci, found a steep rise in hospitalisations before death. This highlights the need for improved community care and services for people with dementia who are approaching the end of life. This paper demonstrates how the linkage between CRIS and HES is being used in novel and important ways which can have a real-world impact on the way in which patients are cared for.
There are several projects in the works stemming from the HES linkage. One includes  research led by Dr Gayan Perera: investigating mental health outcomes after surgery. This has involved collaboration with surgical colleagues and will have more findings to come.
Early lifecourse data cross-linkage in research - eLIXIR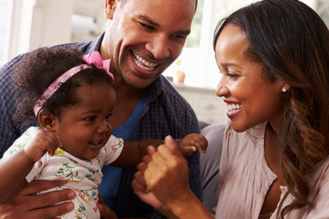 eLIXIR is a collaboration between King's College London, the South London and Maudsley, King's College Hospital, and Guy's and St Thomas' NHS Foundation Trust bringing together data from maternity, neonatal, mental health care and GP records to enable research into health in pregnancy and across the life span.
In 2022, the Clinical Data Linkage Service (CDLS) conducted the third refresh of the eLIXIR data linkage, making data up to November 2021 available for research. The CRIS Team continue to support the eLIXIR programme by providing a data extraction service, assisting eLIXIR researchers with the development of project specific linked datasets.  
Supporting the development of Medichec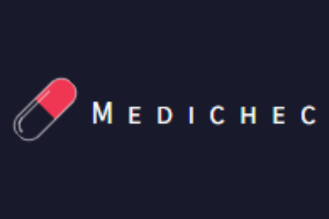 Medichec is a tool, developed by researchers and clinicians at the South London and Maudsley NHS Foundation Trust. It helps to identify medications that might have a negative effect on cognitive function and/or other adverse effects in older people. Details of the tool and its development have been published in the International Journal of Geriatric Psychiatry.
The CRIS Team have supported the development of Medichec by providing the data for the following recent publications. These papers are building up evidence to support the categorisation of cross-formulary properties of medications so that the Medichec team can better investigate adverse outcomes:
Ascertaining violent experiences in CRIS
People living with mental illness are more likely to experience violent victimisation compared to the general population, but despite this, data on interpersonal violence are inconsistently recorded within health care records. Therefore, a team of CRIS researchers (including Dr Angus Roberts, Dr Vishal Bhavsar and Dr Giouliana Kadra-Scalzo) set out to develop a Natural Language Processing (NLP) application to help identify clinical text referring to interpersonal violence within CRIS.
The team is now continuing this work as part of the UKRI Violence, Health and Society Consortium (VISION). This group  aims to reduce the violence that harms health by improving the measurement and analysis of data on violence. The NLP methods will be extended to encompass emotional and financial abuse, and to cover other types of text such as police records. Dr Giouliana Kadra-Scalzo has also published a related research paper demonstrating research outcomes for the violence applications.
After a period of development work, the team successfully demonstrated that it is possible to use state-of-the-art NLP methods to extract clinical text referring to violence, and in 2022, they published their findings in BMJ Open. This application developed is supporting further research into the pathways by which violence is identified in clinical practice and the effectiveness of systems for identifying, assessing and managing interpersonal violence.
Trajectories of educational attainment among young people diagnosed with depression
Data from the linkage between CRIS and the National Pupil Database (NPD) has been used to support an academic paper led by Dr Alice Wickersham exploring the educational attainment trajectories among young people with depression.
The team found that young people who receive a depression diagnosis during their school career show a drop in attainment in Year 11. They concluded that gender, ethnicity and socioeconomic status predict more vulnerable subgroups within this clinical population who might benefit from additional educational support or more intensive treatment.
The CRIS Team are currently supporting a refresh of the data linkage with the NPD to provide more up to date education data which will enable researchers to further investigate the relationship between mental health and educational outcome.
"How to Do Research and How to Be a Researcher"
A new book by our CRIS academic lead, Professor Robert Stewart, offering accessible, engaging advice on how to do research has been published by Oxford University Press.
"How to Do Research and How to Be a Researcher" is an easy-to-read introduction for junior researchers in any field, it provides a detailed but informal consideration of the basic principles of research.
Professor Stewart has led, taught, and thought about research for more than 25 years at King's College London and at the NIHR Maudsley Biomedical Research Centre. He is Professor of Psychiatric Epidemiology & Clinical Informatics at the IoPPN. He is also been the academic lead for the Clinical Record Interactive Search (CRIS) data resource since it was developed in 2007-8. 
To keep up to date with the latest news and research from CRIS, visit the CRIS Blog.